A message from Andy Goodman:
Dear Readers, Clients and Friends,
As The Goodman Center enters its 25th year, I've decided it's high time to "pass the mic," and I'm delighted to announce that Kirsten Farrell has assumed the role of Director as of June 1st. I'm not going anywhere for the time being and will remain actively involved as Director Emeritus. (I believe "emeritus" is Latin for "Are you still here?") I will continue to facilitate side-by-side with Kirsten for both in-person workshops and virtual classes just as we have since she joined the company in March 2021.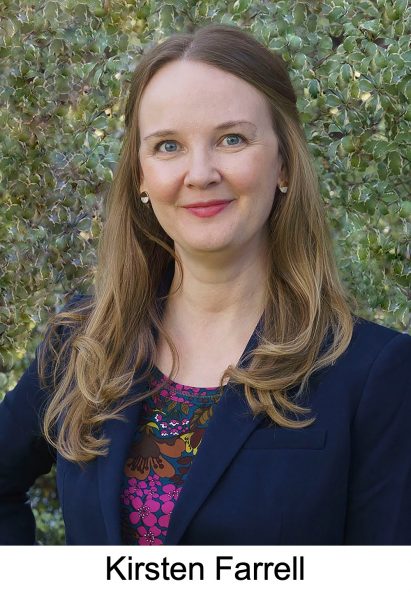 As our new Director, Kirsten will be taking the lead in facilitating all of our online and in-person workshops, and she will be developing new curriculum to keep our current classes fresh and relevant, as well as adding new courses to our lineup. She will be the lead writer of The Goodman Center's new blog (coming soon) that will share tools and guidance for public interest professionals to help them better connect with their audiences.
Kirsten will continue serving on the advisory team for The Corporation for Supportive Housing's "Speak Up!" program where she trains people with lived experience of homelessness to tell their stories and advocate for permanent supportive housing. And in her spare time (which she is about to have far less of), she plays the piano and is a company member of the nationally recognized Impro Theatre, where she does long-form narrative improv.
Please join me in congratulating Kirsten on her new role, and thank you for your continued support and interest in everything The Goodman Center does to help do-gooders do better!