About the Workshop
Effective presentations give your audience what they want in the way they want to absorb it, which is why we're firm believers in the platinum rule of presenting: "Present unto others as they would have you present unto them." So, how do we know precisely what audiences want? We asked. Twice!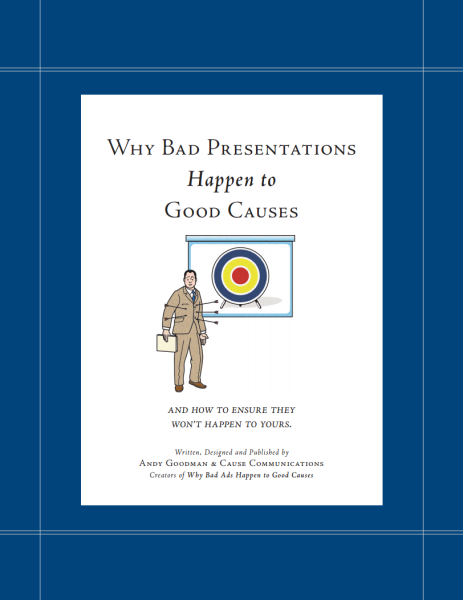 In 2006, we conducted unprecedented research across North America, surveying 2,501 professionals at nonprofits, foundations, government agencies, colleges and universities, and mission-driven businesses. We asked them to talk about in-person presentations: what works, what doesn't, and why. The results were published in our groundbreaking report, Why Bad Presentations Happen to Good Causes.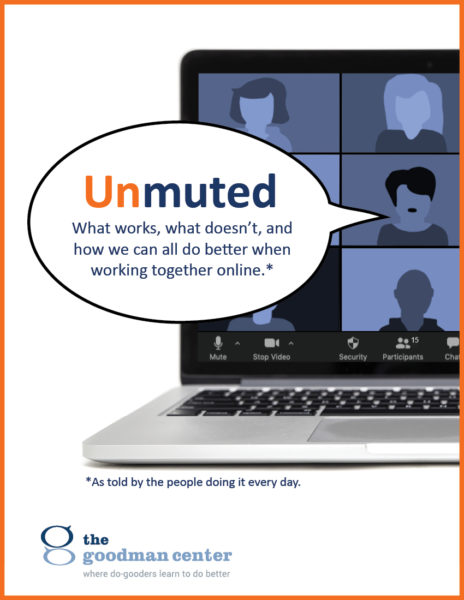 In 2020, when almost all presenting moved online due to the pandemic, we updated our research, gathering the newest best practices from over 4,400 respondents in the US and Canada. We published those findings in our report, "Unmuted: What works, what doesn't, and how we can all do better when working together online."
Now we've combined the learnings from both reports in a two-hour webinar that will help you be a more effective presenter whether you're working face-to-face or screen-to-screen. Course curriculum includes:
Top-line research results from both reports
Audience-driven guidelines for structuring your presentation
Tips for slide design
Adapting presentations and delivery specifically for virtual audiences
Please note: we record each class, so if you ever arrive late, leave early, or even miss an entire session, we'll send you a link to a recording immediately after the class that you can watch any time up until one week after the class.
Register 3 or more participants from your organization and receive 20% off total tuition.
The Honor System: We ask that anyone attending the classes live, watching the class recordings, or planning to participate in any capacity be registered as a student.
CANCELLATION POLICY: We understand that schedules can change, so if you need to cancel your registration, you can do so and receive a full refund up to 24 hours before the start of the first class. We cannot honor requests for cancellation after this deadline, but we will always provide links  to stream the recordings of the classes in case you cannot attend live sessions.