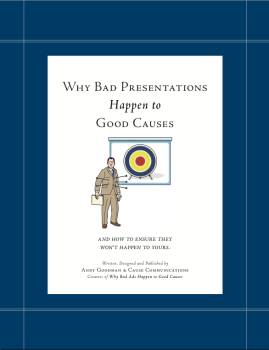 Why Bad Presentations Happen to Good Causes
Free PDF Book
Why do so many presentations fail to engage, educate, or persuade? Drawing from unprecedented research on nonprofit presentations, this book provides the answers.
Download PDF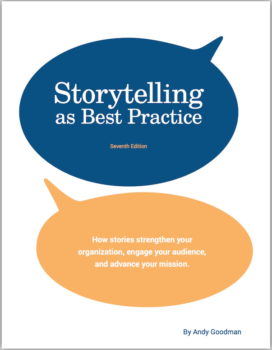 Storytelling as Best Practice
Seventh edition available now
Completely redesigned and reorganized, the newest edition features the best articles from fifteen years of Andy Goodman's newsletter, free-range thinking. Discover why you must tell stories, how to tell a good story, and what kinds of stories you should be telling in your work every day.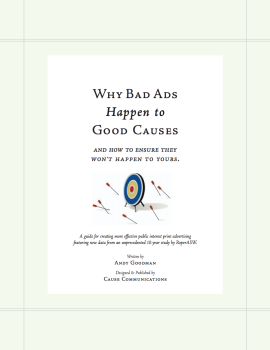 Why Bad Ads Happen to Good Causes
Free PDF book on nonprofit advertising
Are your print ads giving readers what they want and need? Learn what readers are looking for in print advertisements.
Download PDF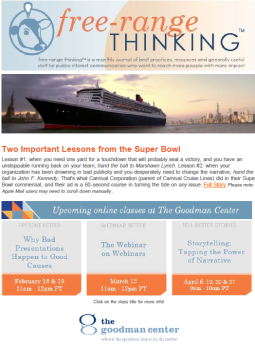 free-range thinking
Free monthly journal on public interest communications
A monthly journal of best practices and resources for public interest communicators, free-range thinking™ can help you reach more people more effectively. Click here to read the latest issue, access the archives, and request your free subscription.
Browse issues