If you're completely satisfied with your PowerPoint, Keynote or Google Slide presentations and believe they couldn't look any better, please skip to the next article. For the remaining 99% of us, however, there are two new resources which are chock full of tips for sprucing up your decks: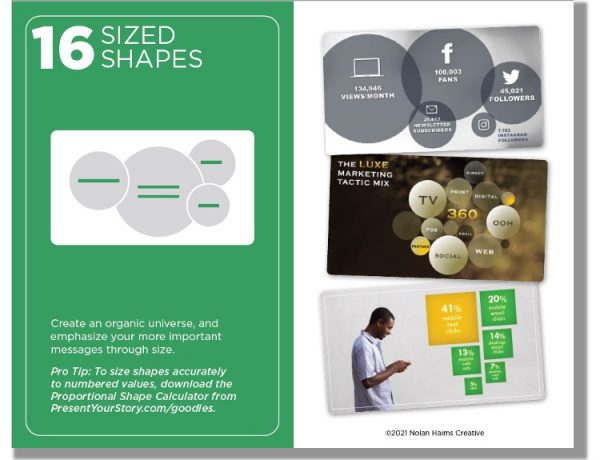 The Better Deck Deck: 52 Alternatives to Bullet Points is a clever bundle of good ideas from Nolan Haims, a guru of presentation design and co-host of The Presentation Podcast. As the deliberately redundant title suggests, the ideas are presented in a deck of 52 cards, and each card presents not only a design idea but also three examples of its execution of the reverse side. The entire deck is divided into four sections for design ideas with text, shapes, images and diagrams. You can order the cards, a PDF version, or the PowerPoint source file with the actual slide examples here.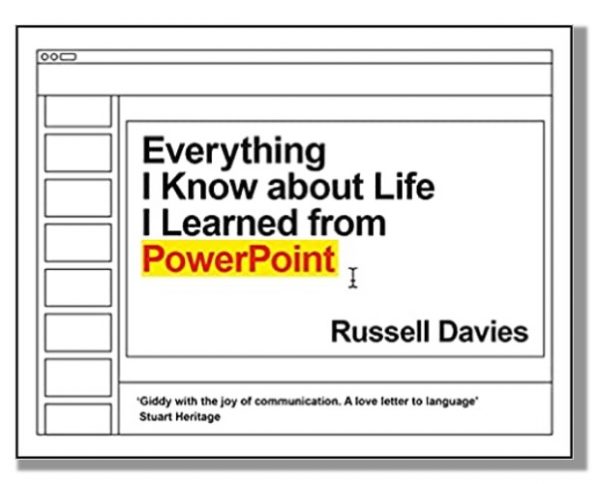 Everything I Know about Life I Learned from PowerPoint is Russell Davies' latest book, and it also offers more than 50 tips for improving the structure and design of your presentations. Davies knows a thing or two about designing eye-catching, mind-opening presentations, having designed for Nike, Microsoft and Apple, written about it for Wired magazine, and even having delivered presentations at 10 Downing Street in London. Rest assured that if you work with Keynote, Google Slides or Prezi, Davies has practical and usable tips for you, too, despite the book's title; and I can assure you it's a fast, funny, and highly worthwhile read. Find out more about the book and order your copy here.